May 30, 1999, was the day that changed my life. I was an 18-year-old who enjoyed outdoor sports, was a procrastinator and an honors student. I wasn't the smartest nor nearly the dumbest of my class. At 6 foot one, 190 pounds, composed of muscle bones and some fat while being a cross country runner, I was uncompetitive at any sport I tried yet could eat more than most.
It was a week before graduation. I had somehow made it to physics class (the first period) on time for weeks in a row to ensure I did not need to take exams.
The morning was beautiful. It was the first real summer weekend day of the year. It was in the 80s dry and sunny. I probably shamefully masturbated, and then, ate a colossal breakfast which I don't remember– Most likely it was my usual of four packets of instant oatmeal two bagels and two bananas.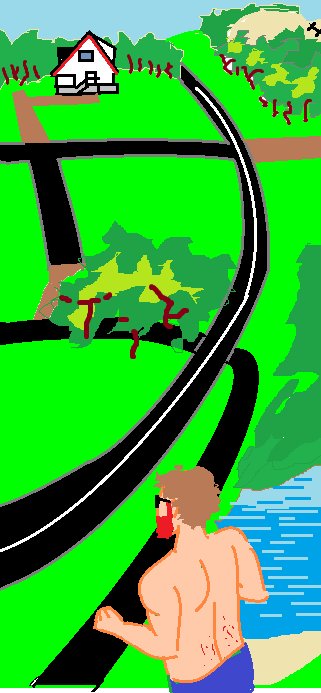 Somehow my inborn guilt of not doing the right thing convinced me that the best thing to do that morning was to go for a run. It was gorgeous. I ran around the "Dead River" basin (a run which I took a girl around once and she got creeped out because it was all trails in the woods). After about 20-30 minutes, I got warmed up and I felt that I could run forever. Three quarters of the way through the run, I stopped at "Tourist Park" and took a breathlessly short swim in it's still cold waters tanned by the pine needles. I ran back home shirtless with my chest, lower back hair and first beard drying in the breeze.